Every online business requires constant improvements and strong methods to attract more visitors and customers. It is a challenge to create a website to be functional and to answer visitors' needs before they even know what they want. The final goal for any online business is to be highly functional and strong to convert website visitors into product buyers and returning customers.
With that in mind, you should take important steps, extend your website with important functionalities, make your product description attractive, and follow always-changing marketing trends. One of the most useful features that could increase your sales at the moment is Shoppable Tags.
What are Shoppable tags?
With the allowing selling product on social media networks, they needed changes and improvements to make the selling process easier and without any waste of time. First, they introduced links on images leading to the shops with products. Later, they came up with an easier and faster idea: shoppable tags. These tags make images dynamic and functional, explaining products and taking you to the shopping carts.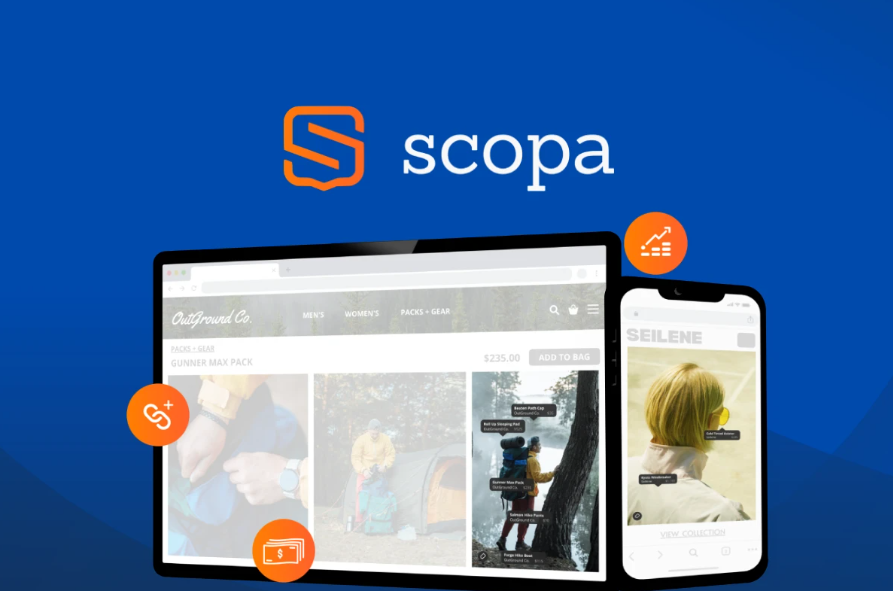 After social media networks, Instagram, Pinterest, and Amazon as the biggest online shop among others, you can create shoppable tags on your online shops with the help of one simple software: Scopa.
What is Scopa?
Scopa Shoppable Product Tagging is a simple software that helps increase your sales on your eCommerce website and improves your business in general. You can easily include this tool in your eCommerce websites and blogs or as a part of marketing agencies' websites. You can integrate Scopa Shoppable Tags with the most popular eCommerce platforms: Shopify, WooCommerce, Wix, and Swell. The shoppable tags help your customers find your product faster and help your selling strategies.
Furthermore, Scopa is easily adjustable to your existing websites and offers customization of existing themes. You can add your colors and make them fully branded and personalized, recognizable, and related to your brand. Also, due to its responsiveness, it works perfectly on all display sizes, mobile and desktop apps, and browsers.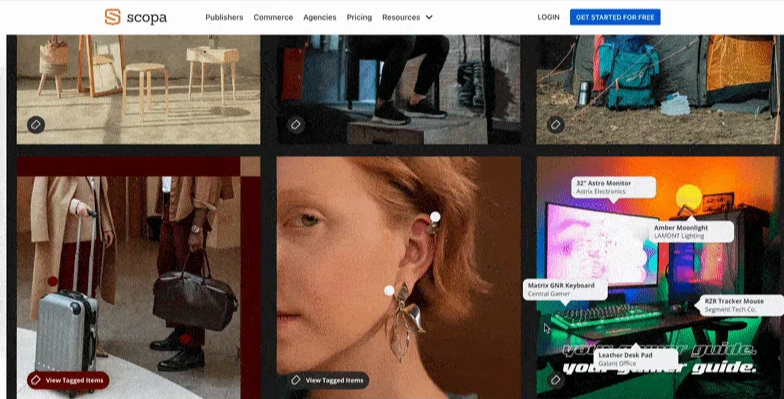 You can add trending and custom tags to the images from your website and add multiple product links, product details, URLs, and prices.
With Scopa, you add one or more tags to any image, paste your URLs, and write what you want. Scopa collects all images and classifies them under your account. There, you can have different filters to sort everything and easily find them later. Also, you can preview settings and see how it will look to the user before publishing.
First, you create everything, then you read and optimize tags if it is needed. Also, you can adjust it to different screen sizes and displays. It gives you the power to understand your users and experience their process before them and before your tags are published. Later, you click "Publish," and the tags are ready.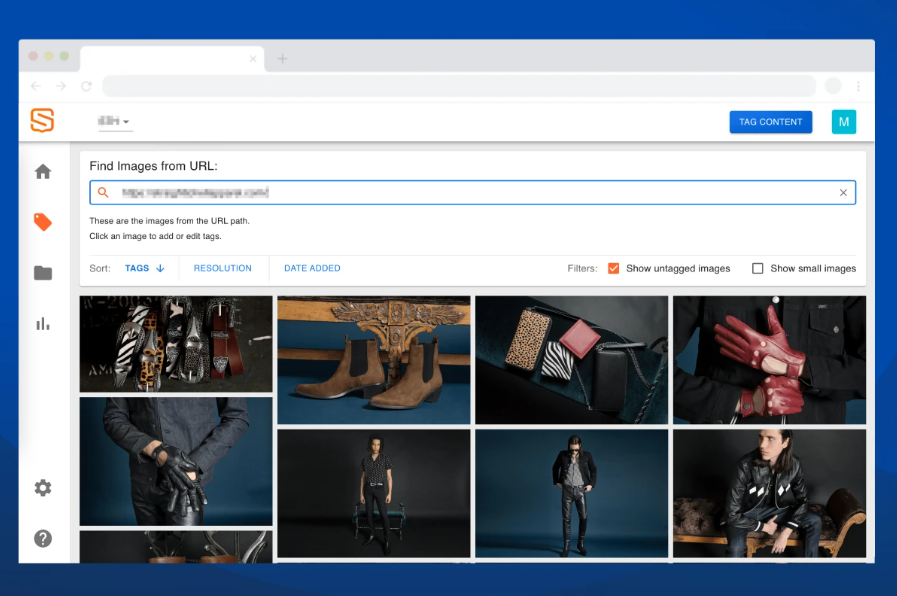 Scopa integrates with Google Analytics. It helps to understand how your products are popular and wanted among visitors, their impressions, and their favorites. Google Analytics creates detailed analyses that help you improve your actions.
All of the mentioned integrations automatically register impressions from tags that you have created. It, then, shows you how your customers reacted to a specific tag and what they want and prefer. All of these analyses and details suggest to you what changes you should make to your strategies and products.
Scopa pricing
Scopa Shoppable Product Tagging comes with two pricing plans. The first one is License tier 1 for a current price of $69. The second plan, License tier 2, costs $139.
Both pricing plans contain the same list of powerful features: watermark-free shoppable product tags, integrations to many eCommerce platforms, theme customization, analytics tracking, automatic onsite publishing, user management, multiple links per image, and adjusting SEO and marketing strategies, among others.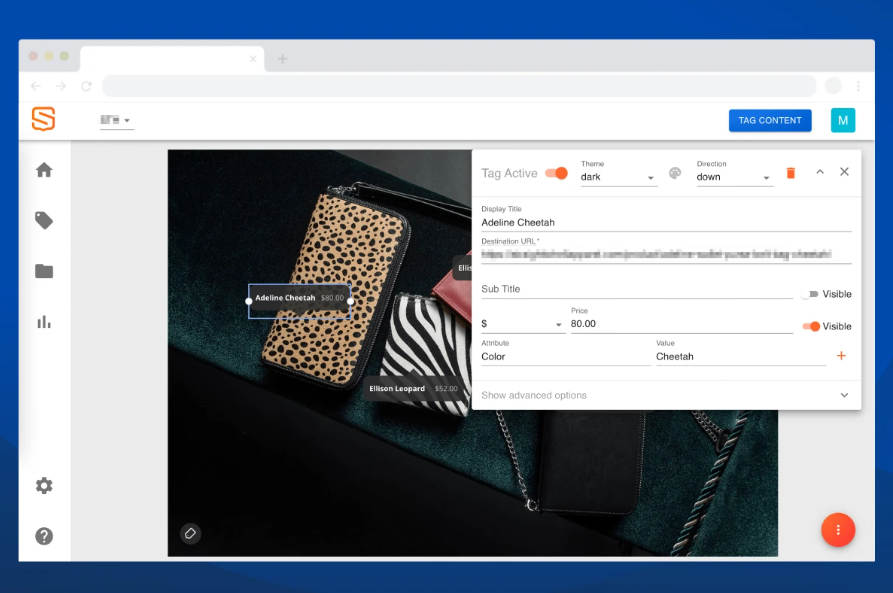 The difference is the number of accounts and sessions. Other features are unlimited for both plans.
Both of the pricing plans are one-time purchases and come with lifetime access to Scopa Shoppable Product Tagging software and future updates. They offer an option to use software for 60 days before activating a license, meaning you can get your money back if it does not meet your expectations. Also, you can upgrade or downgrade to a different tier anytime you want.
Conclusion
Every solopreneur and entrepreneur that is trying to improve their online business and sales should not miss the chance to take all advantage of shoppable tags. It is considered as innovation and all-around insight of products, highlighting their main pros and price: pretty enough for buying it.
Using Scopa Shoppable Product Tagging helps your shop to get more visitors, sell more products and improve your business overall. Try it and see how it increases your sales and brings your customers back to you more often.