Transcription of audio and video content can be a time-consuming task, especially if the business requires real-time transcription in multiple languages. Forget about missing out on what the speakers say in an online meeting simply because you haven't heard well or your connection is weak. One Transcriber is the tool that allows transcribing video or audio after it happened. That will impose an additional delay though, especially if there are files to access. The need for efficient transcription software is growing, and not many tools meet the client's expectations.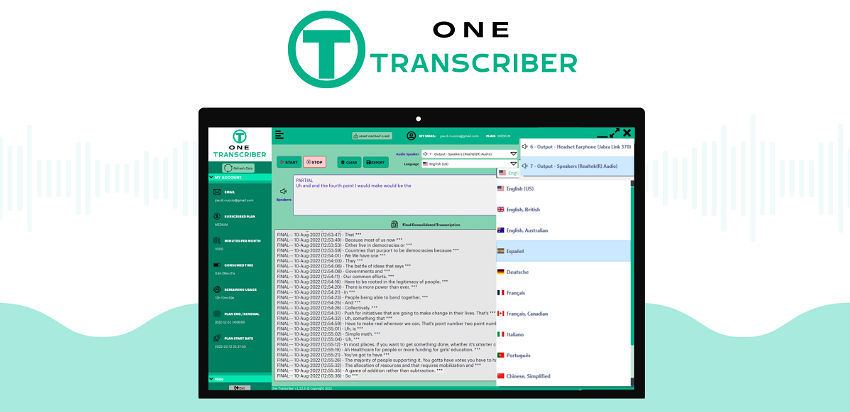 One Transcriber is a great tool that will transcribe anything that is in the air at the moment. Even if you need it in multiple languages – say no more. One Transcriber gets more and more attention due to their ability to transcribe in multiple languages. Whatever your computer plays at the given moment – it will be highly accurately transcribed by automatism.
Automation of processes is crucially important for online business maintenance. That's covered by the features One Transcriber brings. Automatic and real-time captions or subtitles to video content from the device are much appreciated. To make it better, besides transcribing to other languages, your transcriptions are now a matter of editing and easily exported in a TXT, or another document format. You will no longer have to use complicated software to complete your daily transcribing tasks.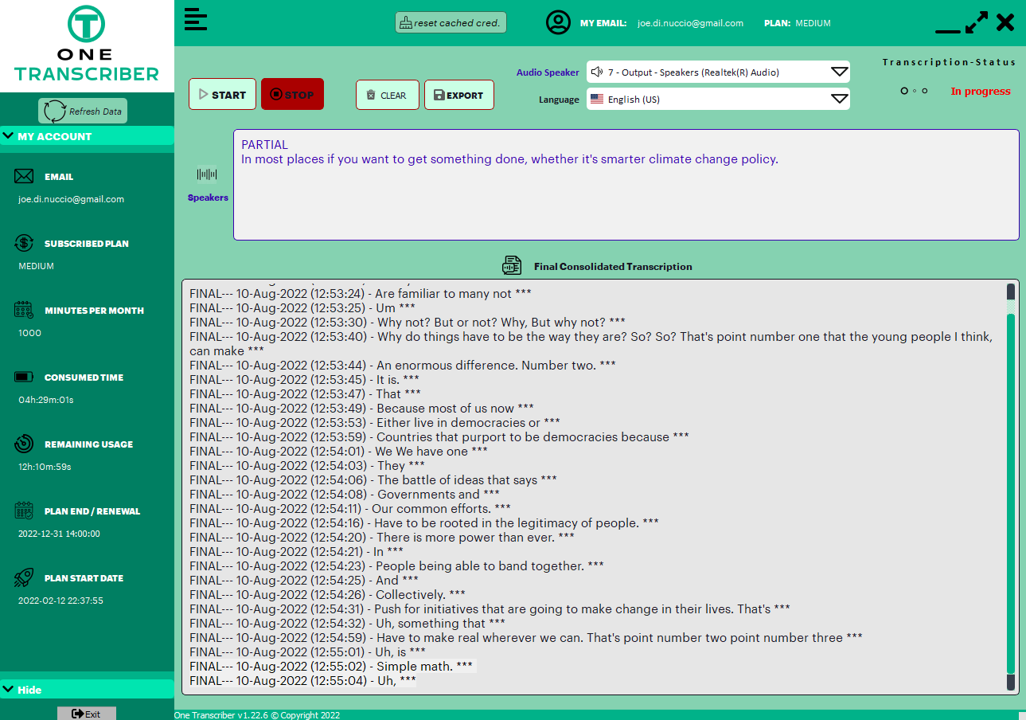 Not only that One Transcriber will let you make real-time transcriptions of your live shenanigans, but it's AI that uses speech-to-text methods which allow automatic translation of the content that is played or streamed. All you need to do is choose which device you want to listen to, and you will capture live captions whether from the browser or another meetings app or platform you use. As simple as that.
An interesting feature of One Transcriber is related to the viewing of transcribed material, both in process and finalized. As the transcripts get generated, this tool allows us to have a look at its generated segments. That you will find it in the app's "live box", so it makes it super easy to follow as the content is played – in real-time!
Once your transcribing task is done completely, all your transcribed content will be organized with adequate timestamps in the "final box" of the app. From that point, it is easy to manipulate and work with the transcripts. The tool allows direct savings from the final box, or if you wish, you can go with the good old copy-paste method and place the files into some other documents. Instead of nervously scribbling notes during the meeting, now you relax and focus on the content your speakers deliver knowing that the software will accurately write down what is said. Asking "can you say that again, please" will be the past for you.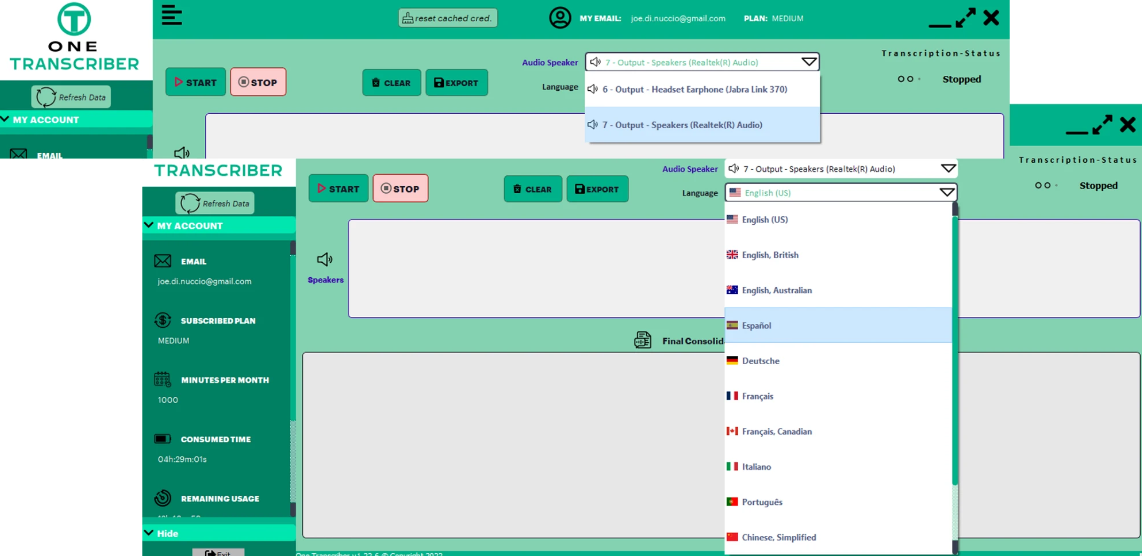 The use of AI on the other hand will relieve you in many ways. First and foremost, it will save you great amounts of time, and also, your materials can get transcribed into 12 different and most popular languages in the world. So far One Transcriber turned out to be a perfect match for the needs of many content creators, teams, and event organizations.
As a unique alternative to Integrations, Otter.ai, Chrome, Google Meet, YouTube, Zoom, or others, this tool utilizes a powerful AI to create accurate and real-time video and audio transcriptions with ease. Having made all the options accessible in just a few clicks, One Transcriber stands out as the best automatic transcription software available today.