In order to safeguard servers in any online transaction between a user and a web server, you'll need an SSL certificate. An SSL certificate reroutes your traffic and replaces the unsafe HTTP connection, with the safe HTTPS. Most WP sites use a plugin for this, and if you own any sort of website, you should as well. In order to make navigating the cyberspace of internet security a tad more bearable, we've compiled a list of the best WordPress SSL plugins. All you have to do is peruse and choose the one that best fits your requirements.
1. WP Force SSL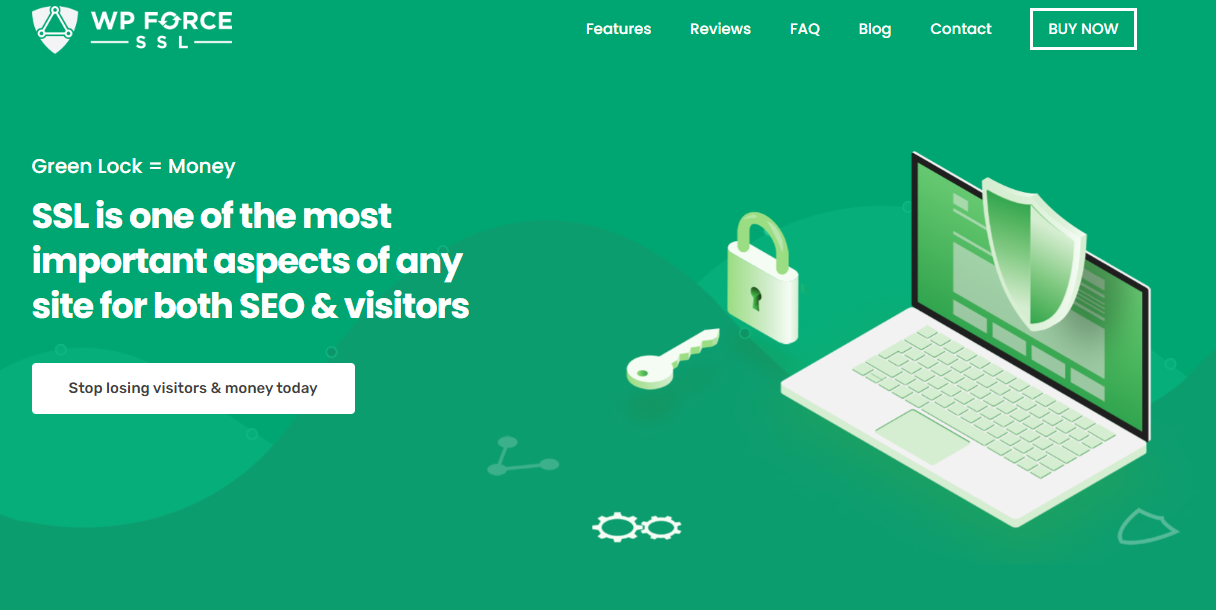 WP Force SSL is no doubt the best of the best. It's an all-in-one security plugin that comes with features that allow the user to install, maintain, and monitor their SSL certificate. If you get this plugin you'll never have to worry about getting safe HTTP traffic ever again. Since it is so jam-packed with features, let's talk about the best ones.
Most notable features:
Content Scanner – Even with a proper SSL certificate in place, mixed content errors can still happen. The content scanner will go through every single page and notify you if there are still HTTP pages left on your site.
SSL Monitoring – This feature looks after your SSL certificate, and will notify you every time before you need to renew it. In addition, it also scans for 50+ common errors that can occur and will help fix them.
Centralized dashboard – No more site hopping. If you own more than one website, you'll still be able to track all of your licenses, and sites from one central location.
On top of these features, it's also worth noting that WP Force SSL is incredibly easy to use, even if you have no prior WP knowledge. This makes it perfect for newbie site owners, or those that don't want to spend too much of their time on the technical aspects of running a website.
2. SSL Zen
This plugin allows you to equip your site with a fully functional SSL certificate. After installation, you can set up SSL Zen to switch HTTP into HTTPS web traffic. At that point, the URL bar will display the HTTPS and the padlock symbol.
However, it is worth mentioning that SSL Zen does not offer a certificate within the plugin, however, you can very easily get one through Let's Encrypt. But, that's only half of the job done. Just installing a certificate, doesn't mean all traffic will automatically redirect to HTTPS. But that's exactly what SSL Zen is here for.
3. Really Simple SSL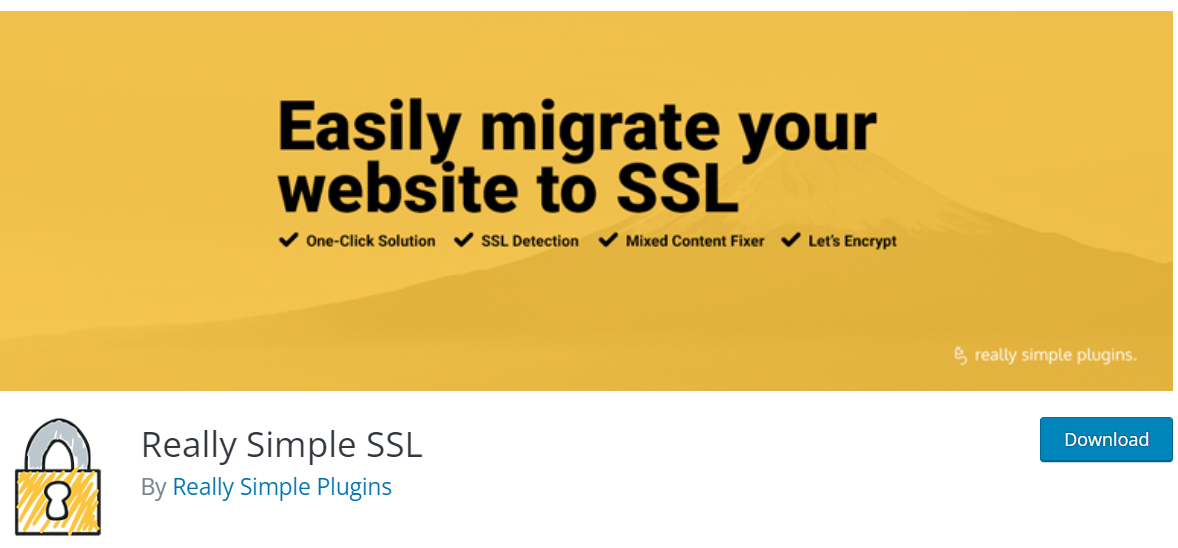 Really Simple SSL is really lightweight and simple to set up. And while this does mean that the plugin is bare-bones and only has the essentials, it also means it's suitable for every user. Just like SSL Zen, Really Simple SSL does not offer an SSL certificate, but you can use Let's Encrypt to generate one on the spot.
After the installation, all there is to do is activate the SSL in your hosting environment, and all of your traffic will be redirected to a safe HTTPS connection with a single click. Just as promised, this plugin is simple and so easy to use.
4. WooCommerce SSL Seal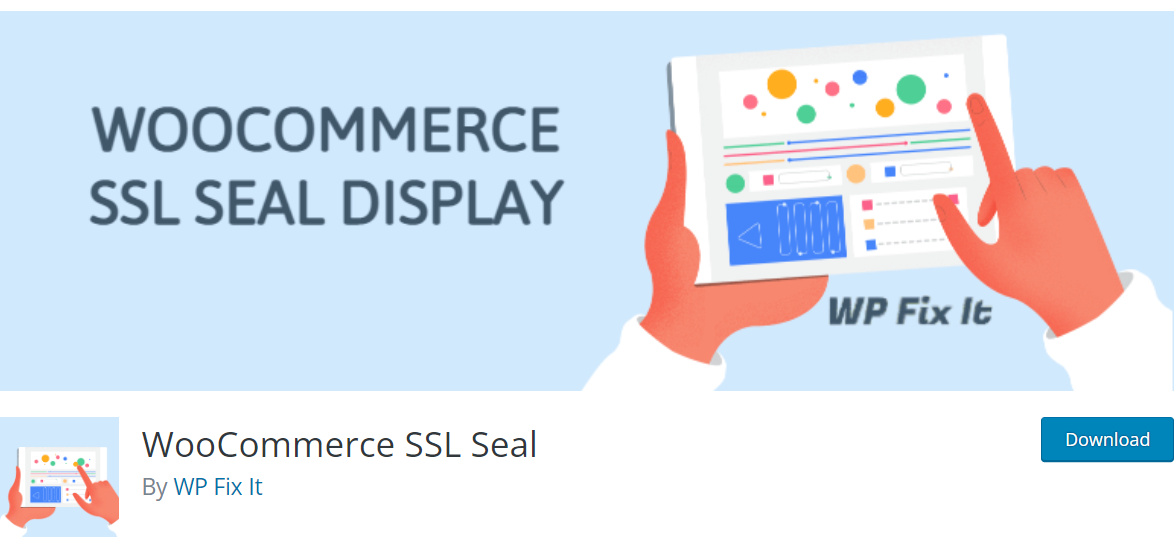 When it comes to WooCommerce websites, you must reassure your customers that your site is secure, particularly when they submit their bank accounts, credit history cards, and private information. In the case of eCommerce stores, an SSL certificate is even more important. And chances are, if you don't have an active one, you'll be losing customers at lightning speed.
With the help of this plugin, you can either use random stock photos to signify the existence of an SSL or the images provided within the plugin. The WooCommerce checkout screen will display it. Of course, before you can set this up, you need to get an SSL certificate. You can use Let's Encrypt or any other similar service for this. After getting your certificate, WC SSL Seal will do the rest.
5. Auto Install Free SSL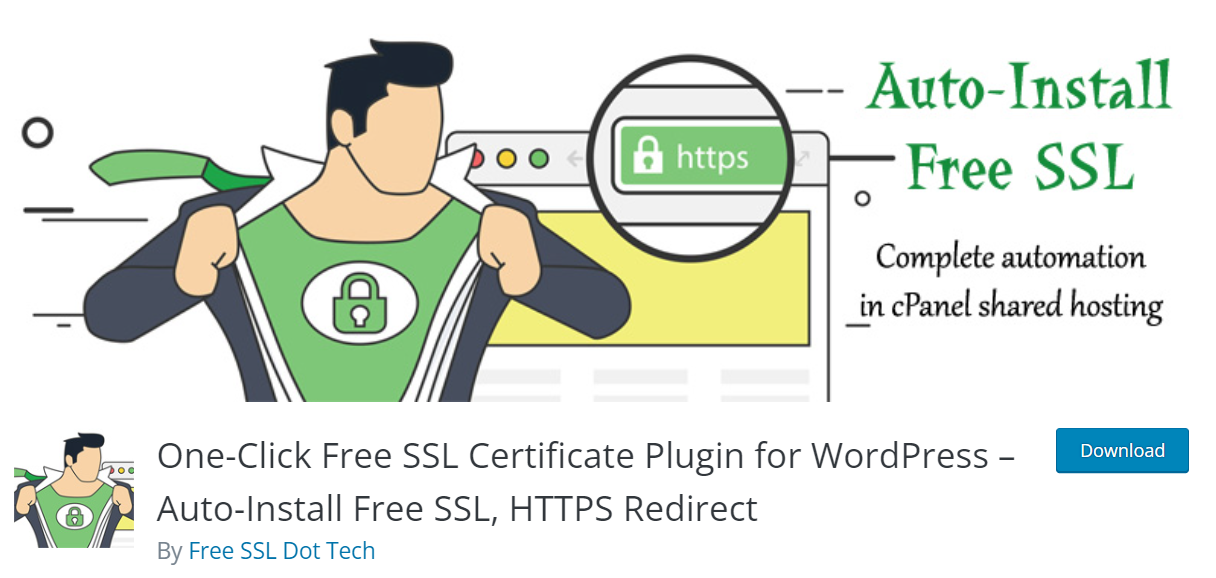 If your WordPress website needs a free SSL certificate, you can use the Auto-Install Free SSL plugin to get one. In order to avoid having to wait until after your SSL certificate's expiration date before you can renew it, you will have 30 days to do so if you want to renew it within the interim period.
Your SSL certificate will also be installed automatically if you use the cPanel that is included with your shared hosting account to manage your website. By installing this plugin, you can build a website that sends web traffic over HTTPS rather than ordinary HTTP, directing your visitors to a secure site.
Final Thoughts
Site security should never be left on the sidelines. These plugins can help you ensure both your users and website is safe.