A reliable reset system will become your best friend when making changes to a website. If you are using WordPress, plenty of plugins can be helpful when creating a new website or making changes to an existing one. However, choosing a reliable plugin can be a bit tricky.
How often did you find yourself in a situation where the update didn't go as planned? Not only progress was not made, but you lost the version of the website you started with. In these situations, you have to spend additional time going back to what you started with and making changes all over again.
In today's article, I will show you how this problem can be solved by presenting you with the best free WordPress reset plugins list. The plugins on this list will help you in critical situations, and the only thing you need to do is click when the problem arises!
WP Reset
Our first choice for a panic button when something goes wrong is definitely WP Reset. This plugin allows you to create snapshots of your website. The snapshots will save posts, comments, and other types of media. When you go back to this snapshot and hit the reset button, all of the content will be the same as in the snapshot.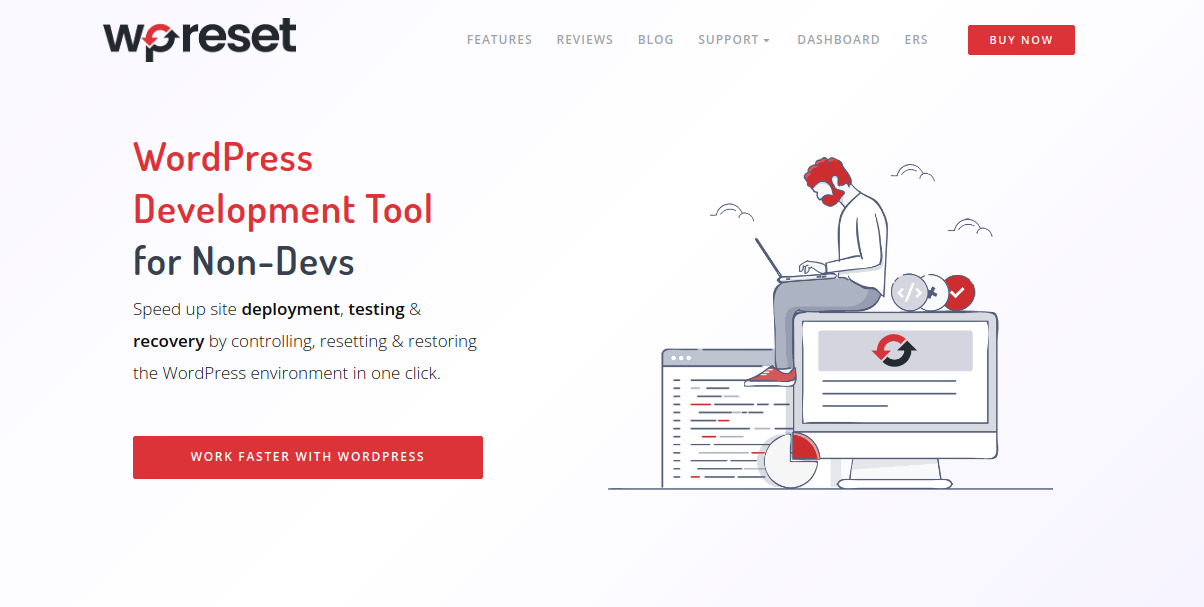 It's important to note that none of the plugin, theme, or general website settings will be affected by this, only the content. My suggestion is that you create a snapshot before doing the reset. This habit will bring you additional safety if you change your mind since this is the only way to undo the reset.
You can use the WP Reset plugin to create backups of your website. The backups can be downloaded and safely stored outside your website. This is a neat feature if you are worried that somebody can get their hands on the WordPress dashboard or control panel of your website.
All of the described features come absolutely free, but if you want more, WP Reset PRO will satisfy your needs. With it, you can create collections of themes and plugins, which you can install later on with one click, snapshots can be created automatically, and all of the backups can be stored on the cloud!
Database Reset
Next on our list is an open-source plugin called Database Reset. As the name suggests, this plugin offers you an easy and reliable way to reset the data stored in the database of your WordPress website.
It's handy if you are testing a website and want a clean WordPress installation. You don't need to go through the whole process and wait. Instead, simply click the button from your WordPress dashboard.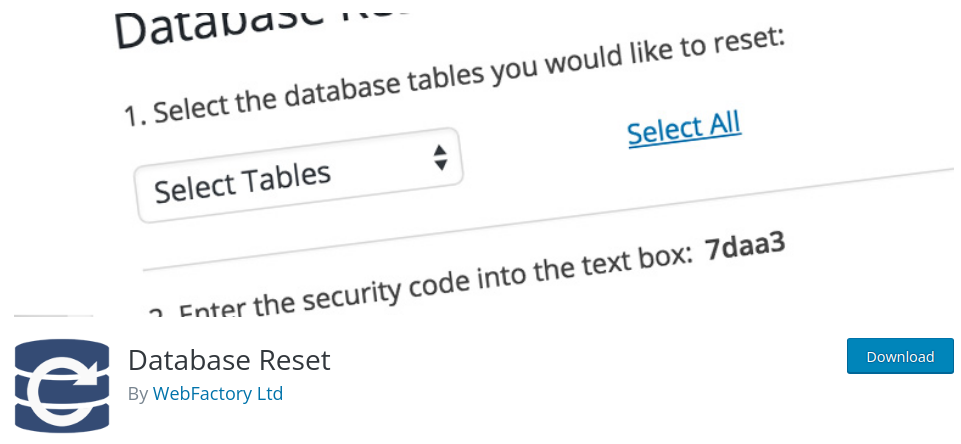 If you want to delete a specific table from the database, such as users, posts, comments, or any other, you simply select the desired table, verify yourself, and hit the button. Once again, all the data stored in the table will be deleted, and you are good to go.
Sometimes, you might want to operate your website from the command line.
This is possible thanks to the WP CLI. Adding the Database Reset plugin allows you to use the commands for resetting the individual table or the whole database directly from the command line.
Another cool thing when operating from WP CLI is that you can list all of the tables and even prevent WordPress from activating the default theme after the reset is done.
Customizer Reset
Last on the list is the Customizer Reset – a plugin that allows you to reset changes made in the WordPress Customizer. This plugin differs from WP Reset and Database Reset plugins since it only adds the reset feature in the default WordPress Customizer.
However, it can be a beneficial addition if you don't make advanced changes to the website or are simply experimenting with different themes and how they look and function. The plugin's creator claims it works with 99% of the WordPress themes.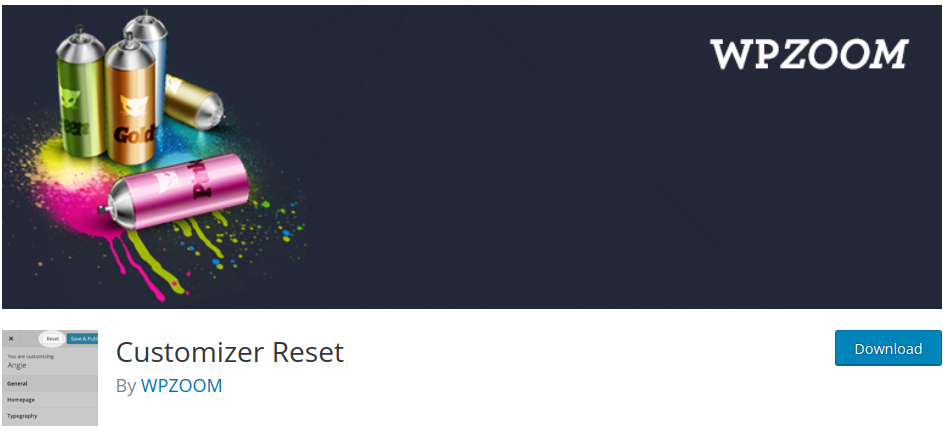 Using this plugin is relatively simple. Once you activate it, simply head to the WordPress Customizer, and you will notice a reset button next to the save changes button. Clicking this button will remove any changes you made to your website through this menu.
If you are curious and want to test out this plugin, please remember that resetting is not revertable. The good idea is to do it on a website you genuinely wish to reset since it will become very painful to redo all the settings that were reset to their default.
Conclusion
Security is a big issue in the digital world nowadays. Making sure that your hard work will not disappear overnight is a significant step. This way, instead of worrying you can focus your time and energy on improving your website.
Forget handling backups from a control panel and dealing with big files – get yourself a WP Reset plugin and let it handle all of the necessary actions for you! Once you notice something is off due to your or somebody else's mistake, simply click the reset, and you are all good.