Graphics and visual content have become a standard for every successful business nowadays! The marketing department of a company has a goal to gain people's attention by presenting catchy visuals that will elevate the company's overall picture and boost its business.
Therefore, we will present some of the best software for creating graphics and digital artwork that can help your company leave a lasting impression on the people who matter the most – customers!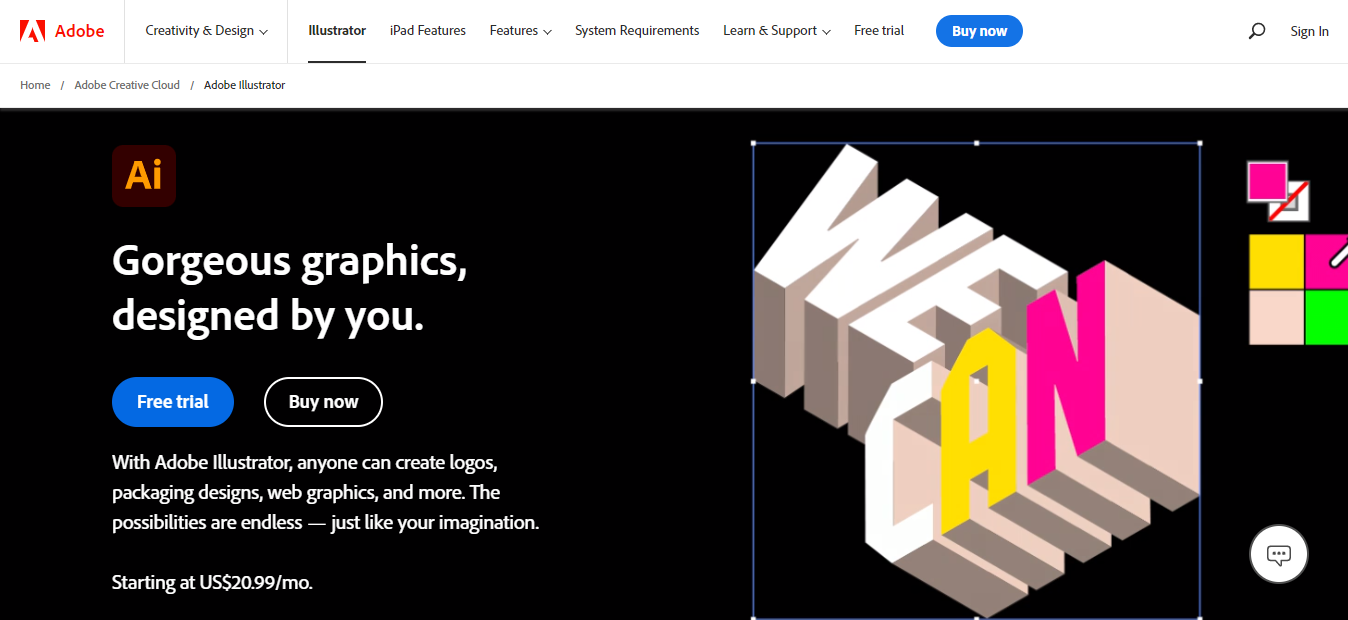 Unsurprisingly on top of our list is Illustrator by Adobe as it has all the necessary tools one small business' graphic department needs! It is powerful graphic design software that can help designers create stunning logos, illustrations, flyers, posters, icons, vectors, effects, 3D graphics, and a variety of other samples. Illustrator is a part of Adobe's graphic software family meaning it is suitable for collaborating between teams and groups of people via the cloud.
Vector graphics, designing logos, illustrations, package designs, mockups, and other graphics are possible to make using a great set of features Illustrator offers for creating digital imagery. Notable features, such as CAD Tools, templates, drag-and-drop systems, different export options, integrations with third-party software, vector illustrations, and libraries are just small contributors making Illustrator our top recommendation.
Adding volume to your images and thus generating 3D graphics is also achievable in Illustrator! Adding 3D effects, extruding, and turning your 2D object to make it 3D is a relatively simple process.
Pricing: $20.99 a month including a free trial.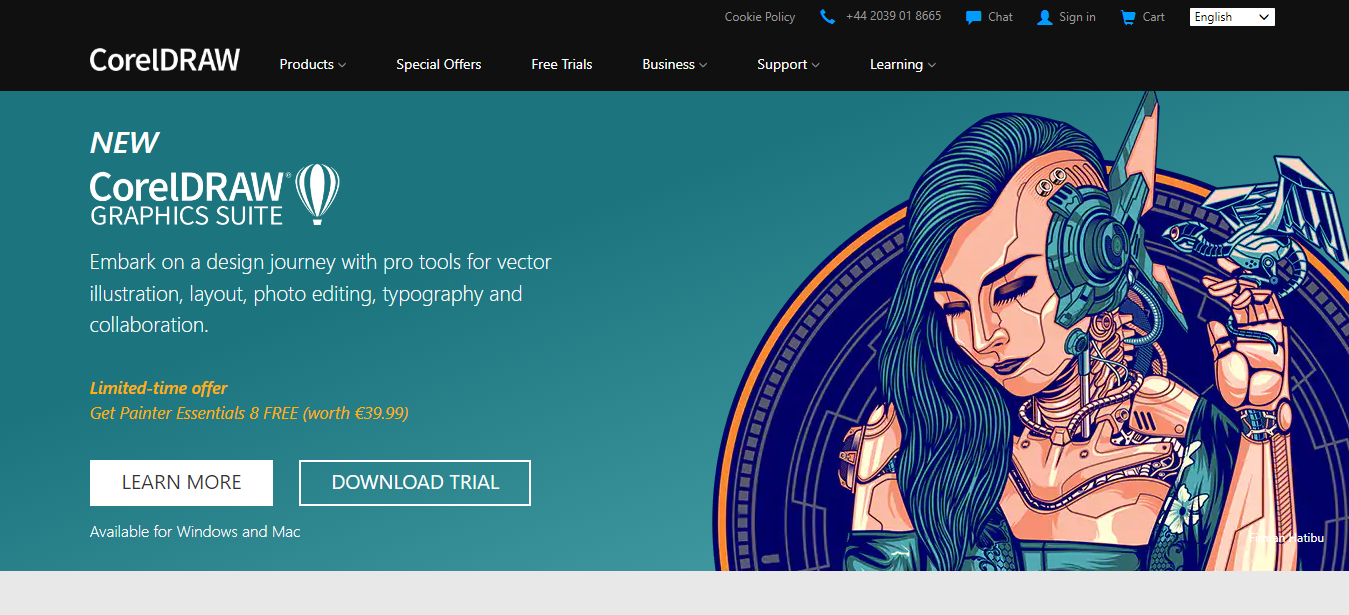 Being toe-to-toe with this previously mentioned Illustrator, Corel Draw is another powerful, versatile, highly customizable, and widely-trusted software among professionals. It comes with a load of useful features, similar to the previous example, and therefore easy to master. One of the reasons it is used in such vast numbers is that it is incredibly affordable.
Specifically designed for vector and layout drawing and editing, it comes with a plethora of features: customizable brushes and lines, blending tools, texture, and fountain fill options, ideal for making printable material as it offers to export files in CMYK, Pantone, RGB, HSB, and Grayscale methods, variety of plugins, and more. All of these allow you to create a stunning piece of art using only shapes and lines combined with typography.
Corel Draw fully supports integration with external painting hardware, such as digital pens, for easier manipulating the sketch.
Pricing: $30 a month including a free trial.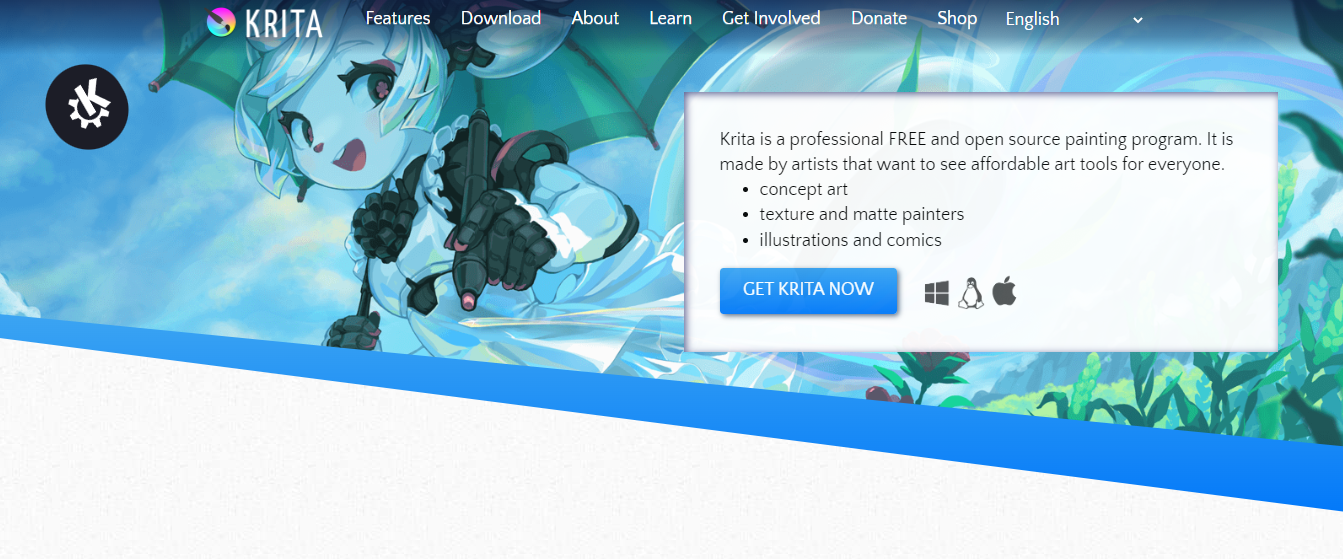 Krita is an open-source, intuitive platform that offers a variety of tools for creating and sharing professional graphics. Made for artists and creative individuals primarily as illustrating software, it comes with a tremendous brush library allowing you to create stunning paintings and sketches.
Available for free, Krita includes a profusion of drawing tools enabling you to create things down to the smallest details. It also has a straightforward and easy-to-use interface with primary features, such as color palettes and brushes, properly positioned for easy detection and use.
Pricing: Free.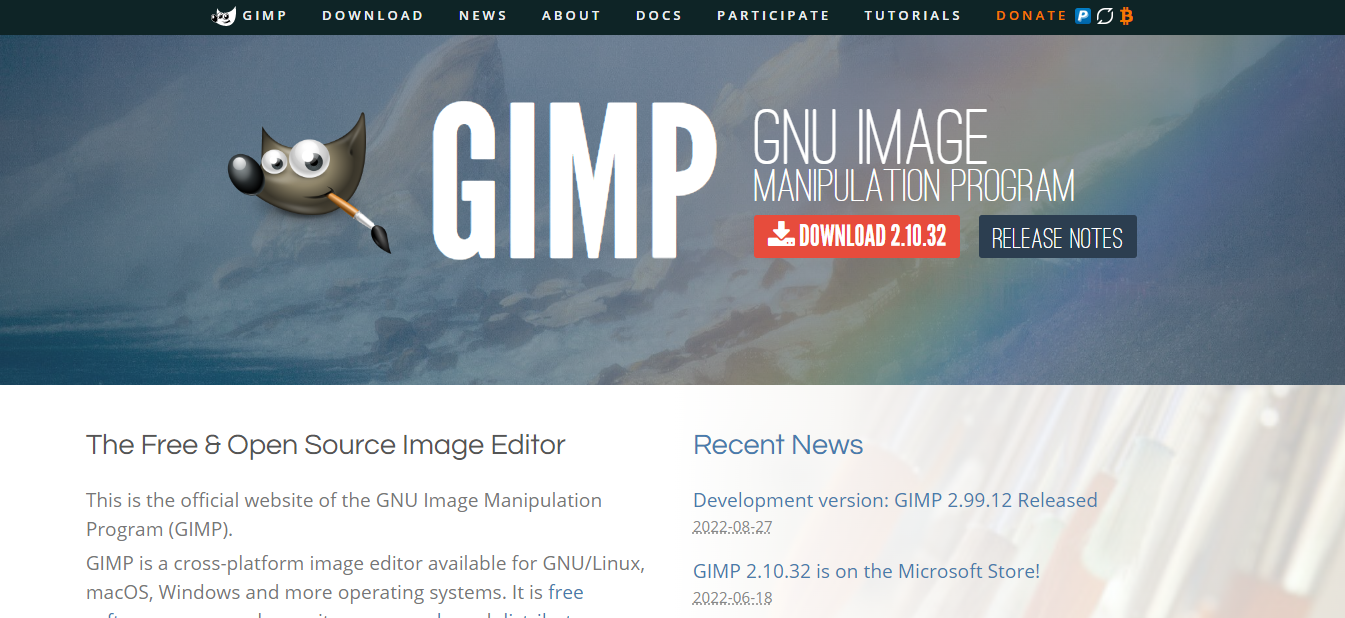 Another well-known and popular image editor made for anyone interested in creating graphic concepts. GIMP, which has been on the market for a long time, is free software that comes with an array of complex and vital features enabling anyone to create and share their work. Whether you are a graphic designer, photographer, or illustrator, you will find yourself comfortable using this one.
It has a multitude of customization capabilities, tools for high-quality image manipulation and pixel retouching, the ability to create icons, mockups, and numerous images, and the possibility to import third-party plugins. GIMP allows you to manipulate images using C, C++, Python, and other programming languages!
It comes with an amazing range of brushes that allow you to build realistic-looking shapes. Also, built-in filters are another great thing about this one as they can create some amazing effects on your graphics. With the previously mentioned ability to import third-party plugins, GIMP elevates the drawing game to the next level, making the process more functional and adaptable.
It is also an easy-to-learn software that necessitates little time to understand how things work here – if you are already familiar with similar software, starting and working with GIMP will be a straightforward task for you!
Pricing: Free.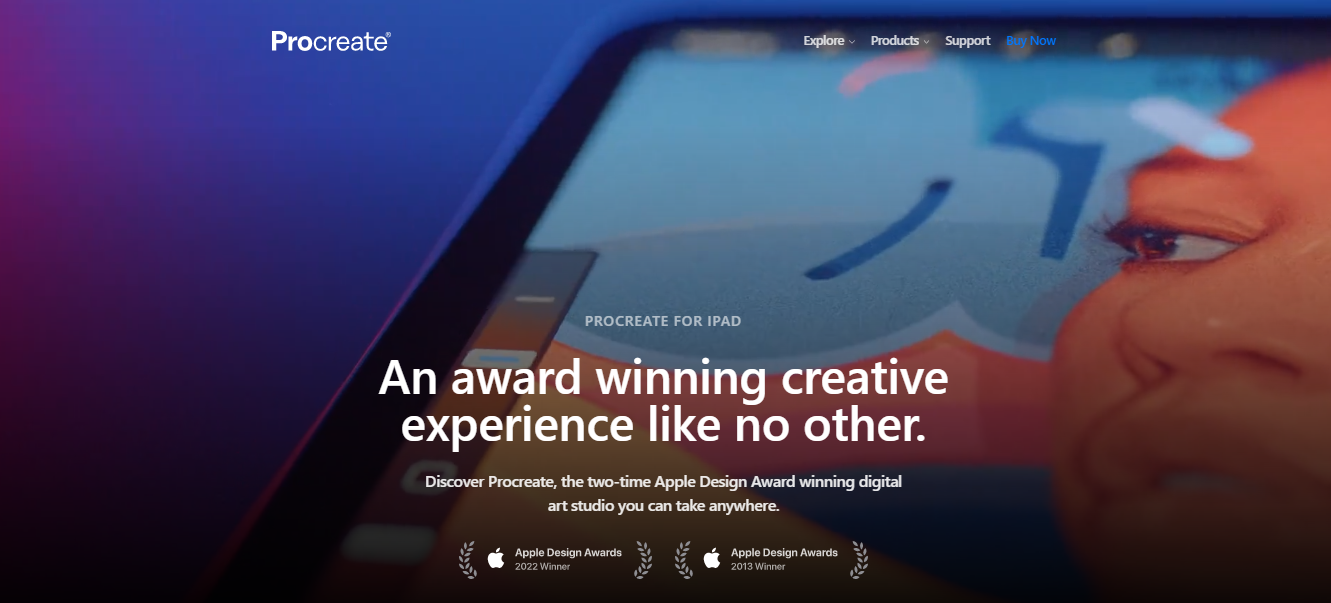 The final piece on our list is for those Apple fans. Procreate is a powerful drawing tool specifically designed for iPad environments that will transform your iPad into a genuine art-creating machine! Packed with a variety of essential tools, particularly a brush pack, that will sharpen your artist part and allow you to make magnificent sketches. What makes Procreate even better is the typography selection that you can use in your drawings.
Also, Procreate has implemented tools for 3D modeling! 3D sketches can be thoroughly modified with a brush library, other tools and effects, and color palettes, enabling you to make your object even more realistic. In terms of color palettes, Procreate includes a smart idea of saving your preferred colors in one place to make it easy to choose your favorite scheme in one click rather than configuring it each time.
Pricing: $9.99.
Conclusion
If you are searching for the finest software solution to boost the creative aspect of the business, the selections above are excellent places to start because they offer spectacular capabilities and options to stand out with graphics and digital images.