Since its beginnings more than a decade ago, Instagram has steadily risen to the top of the most prominent social media platforms, particularly for business, product, and service advertising! Now, twelve years later, every serious business focuses on Instagram promotion. With about 1.5 billion users right now, it is undoubtedly the most effective instrument for increasing sales, reaching new consumers and clients, and engaging with people.
In this article, we will cover some of the top and must-have tools for properly managing an Instagram page so that your business could expand quickly.
Iconosquare
Iconosquare is a tool that gives you a detailed view of your Instagram profile analytics! Specially designed for businesses and agencies, it is one of the best on the market in this niche. It offers post-scheduling, reports, and exhaustive analytics about your profile.
It is trusted by more than 10.000 businesses worldwide that used its powerful tools and maximized their social media presence. A convenient dashboard will provide you with all the necessary metrics, all of which are visualized, as well as regular reports on how well your profile is doing. Connecting multiple Instagram profiles and managing them from one place increasing efficiency and saving time is also an option.
Posts scheduler is a dynamic tool for scheduling your posts automatically. The posts are sorted in calendar view, giving you a great insight into every post individually. On top of that, this one comes with additional tools such as the Best time to post, Geolocation, and User Tagging. It is available in both browser and mobile versions, allowing you to keep an eye on your Instagram profile at all times!
SocialBee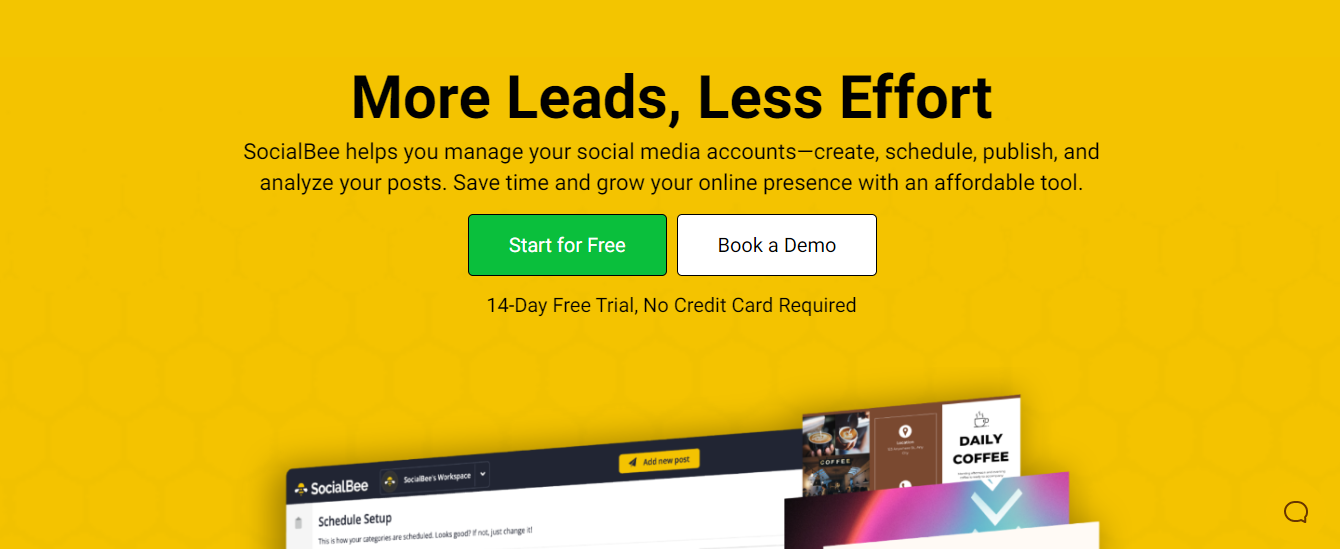 SocialBee is another great tool for efficiently running your Instagram account. It allows you to create, manage, schedule, publish, and analyze all your posts thoroughly.
You can create, customize, and publish posts from the posts editor, schedule them, and sort them into categories. It will automatically create a preview of how the post will look when published so you can customize it appropriately.
SocialBee allows you to create workflows and collaborate on posts by evaluating, approving, and giving feedback! From the analytics menu, you can track all your statistics and overall profile performance.
For better content, SocialBee is integrated with Canva, Unsplash, and Giphy which will help you design graphics and images.
All Hashtag

Hashtags are a great way to reach more people and attract more traffic to Instagram profiles. All Hashtag is a simple tool that allows you to generate personalized hashtags for any occasion by simply typing a phrase.
Inserting a keyword that reflects your content, its AI will provide you with the most relevant hashtags you can implement. They can be filtered by four parameters:
Top Hashtags will generate all the popular hashtags related to the word
Random Hashtags will generate those that include the keyword you inserted
Live Hashtags will generate different hashtags used by other users that contain your keyword, and lastly,
Similar Hashtags will show some different examples of hashtags you can use based on the keyword.
Other features are Hashtag Counter which will count them in your text, and Hashtags Analytics will give you further insight into your hashtag marketing.
SweepWidget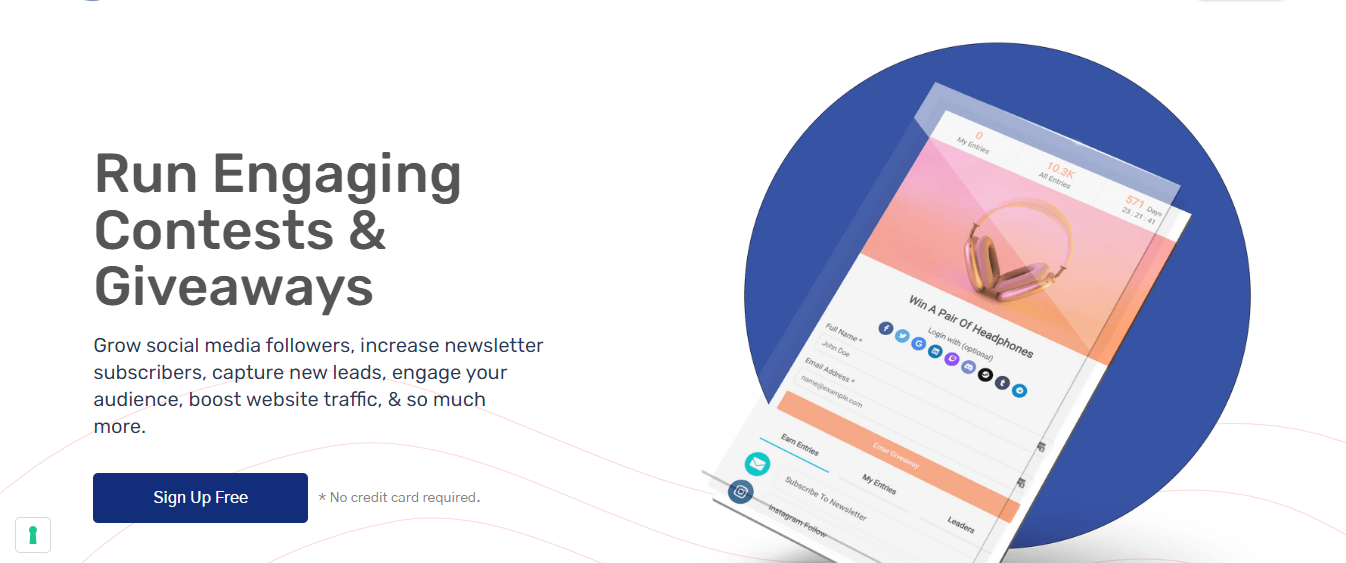 What is the best way of growing followers and engagement than running a giveaway campaign, and contest where the people can win something? SweepWidget is the right tool for these purposes as you can create giveaways with it and embed them on your website to boost your Instagram traffic and engagement.
Using a drag-and-drop builder a giveaway can be created in a blink of an eye! You can fully customize the giveaway box, add custom fields to create polls, and customize the look of your it using custom theming and styling options. Add ways users can enter (loging in with social media or email), and add some additional steps for gaining extra credits which will boost their chances to win a giveaway (to follow you on Instagram, like the post, and so on).
SweepWidget helps you boost your reach and engagement count, but also helps you collect emails you can use for your newsletter services, keep your customers satisfied with your brand by offering them coupons and rewards in real time, and more!
Agorapulse

Agorapulse represents the best tool for managing all your Instagram messages, comments, and interactions from one unified place, planning and scheduling your posts, collaborating with your team, discovering more about your competition, creating actionable reports to create better strategies, and easily seeing what posts are driving more interactions, sales, and traffic. All of this you can do with Agora Pulse!
Inbox Assistant will help you organize all your incoming messages, manage them effectively, and label the conversations for easier collaboration with your team. With Auto Publisher you can highly optimize your future posts for the best performance, collaborate with your team, discuss, and organize posts in a calendar view for more effectiveness.
The Monitoring feature enables you to track and listen to what the visitors are saying about your brand, respond to the mentions with instant replies, and more! Detecting and tracking what posts manage to reach more, where, and when is possible with a Reporting tool that will also give you some recommendations about how your future posts should look like.
Final words
Instagram is a powerful and effective way to almost effortlessly spread a word or two about your business and that way reach more customers. In the previous rows we have mentioned some great tools that will lift your Instagram game to a whole new level; check and try them out.