As we might have noticed, some of the latest trends regarding workflow enhancement highlight the importance of email flows. None of us would appreciate an accident in which our test emails sneak out to real persons and customers. The same concern affected the testers and developers, who worked on the safety check before the emails get launched.
What we got, as a result, is a handful of software that would enable safe and smooth email testing for those it may concern: users and developers. However, several aspects like integration, configuration, testing, and sharing were taken into consideration when bringing up the following best tools for developers and teams to easily test email flows.
1. Imitate Email
Looking for the best tools in the field we have come across several main aspects of email flow testing. On one side, some warn that email flow software can be tricky. On the other, this great tool changed the game for the better: Imitate Email. On the top of our list is the tool that easily integrates into the web since the web is the main mean of communication for many IT security experts, developers, and web design agencies.
Imitate an Email is a great tool that provides easy integration into the web by using a sandbox SMTP server to back it up. All you need to do is adjust the SMTP settings before sending emails as usual.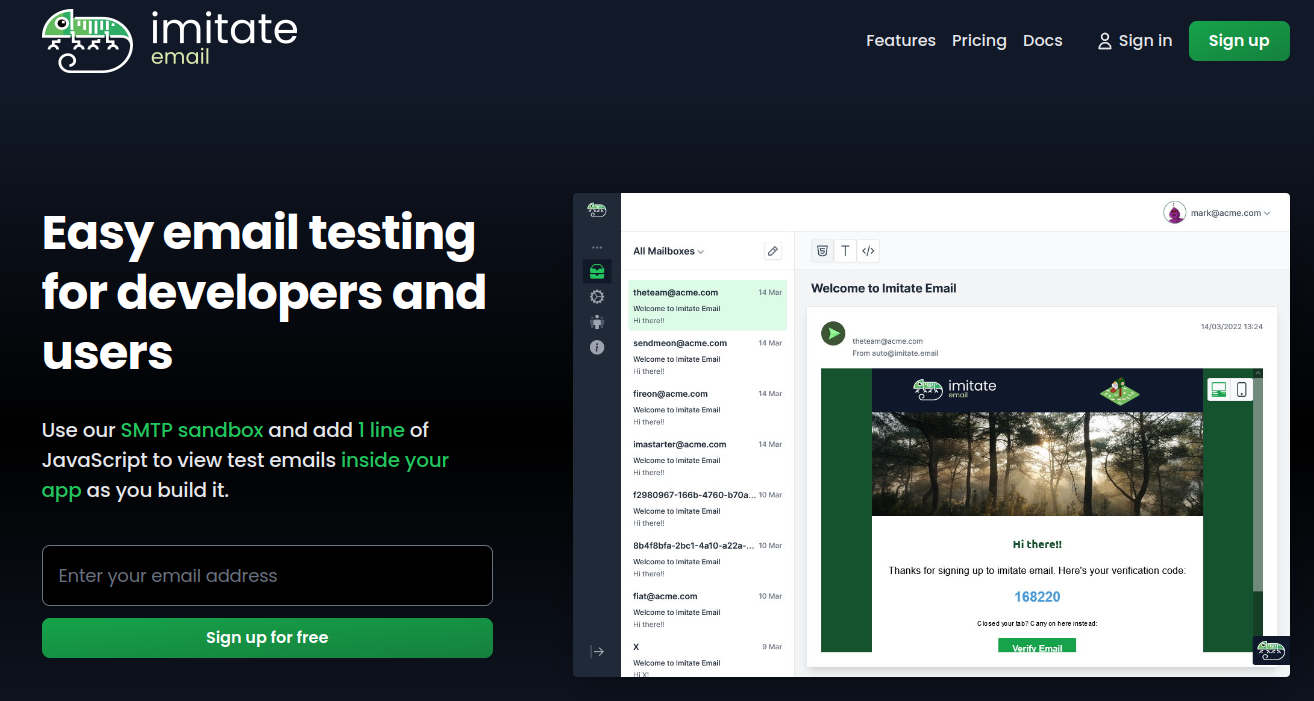 You can view them later inside your application as it develops. The tool is characterized as highly beneficial for users and developers, especially in the context of email testing. That's not all. The tool is also a perfect match for solo developers who prefer streamlined development. Especially if they prefer scaling to the team level, which demands deeper user acceptance testing.
The good news is that all the beauty comes with lifetime access to Imitate Email Starter Plan, and you will enjoy the updates forever.
Many refer to it as one of those products that provide an easy solution to the problems you have. It offers a simple and efficient way of testing email flows while you are in the process of making software, which is why developers around the world quickly fell in love with it. If your goal was higher efficiency once you allow others to test your apps, Imitate Email will suit your needs and preferences. Fake SMTP servers are no longer that trendy, and it often happens that test emails get delivered to real people.
That is not the case with Imitate Email. On contrary, this one embeds as a widget without an account so those who test cannot know if they are using Imitate Email. All they can notice is a flashing icon in the bottom right corner that notifies whether an email will be received. Also, it is effortless to replace or remove users. The user is considered someone who has an account to enter the main app.
The widget concept is widely accepted because it allows access to widgets separately, without using a legit account. Don't you want former team members to just swing by and test the app? Call it user acceptance testers.
2. Mailtrap
Mailtrap is a great tool that lets you capture traffic from different environments. Whether you want to test flows and scenarios with API, this tool is here to help you. It is important to mention that each account on Mailtrap comes ready with a separate testing environment. The user-friendly aspect and easy integration with apps in a matter of clicks is something that charms the users.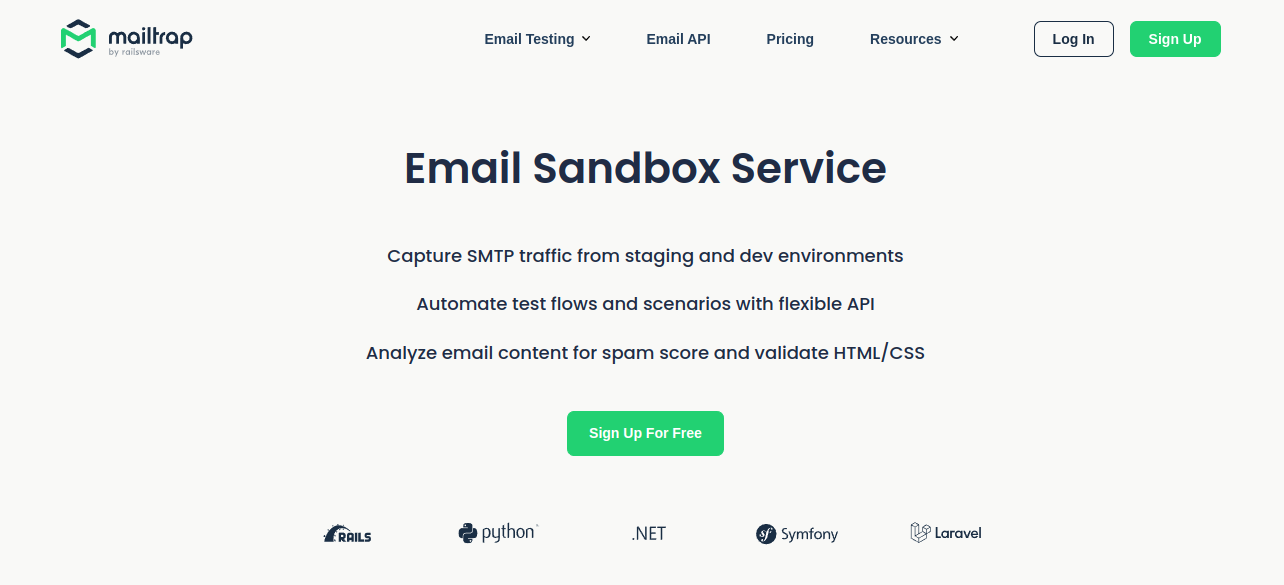 Note that you will be able to analyze the email content to validate CSS or HTML. Additionally, users can create individual inboxes that are used for different review servers or environments, or even group projects according to their relevance. All the messages can be viewed easily as well as checked for spam scores, and much more with this one.
In addition to better teamwork, Mailtrap allows the easy share of the test emails with the rest of the team, as well as manages access to inboxes among fellow workers or customers. Whitelisting real recipients is a great way to launch selected test emails. Mailtrap makes it easy to view the messages, analyze the HTML and validate headers. Checking spam scores is not a problem either thanks to this great tool.
3. Sendinblue
It is unfair to speak about email automation tools without mentioning Sendinblue. It stands as a great choice for many small to medium-scale businesses around the world. It offers an easy-to-use marketing hub with decent features that include email design templates, email validation, reporting, and other automation features.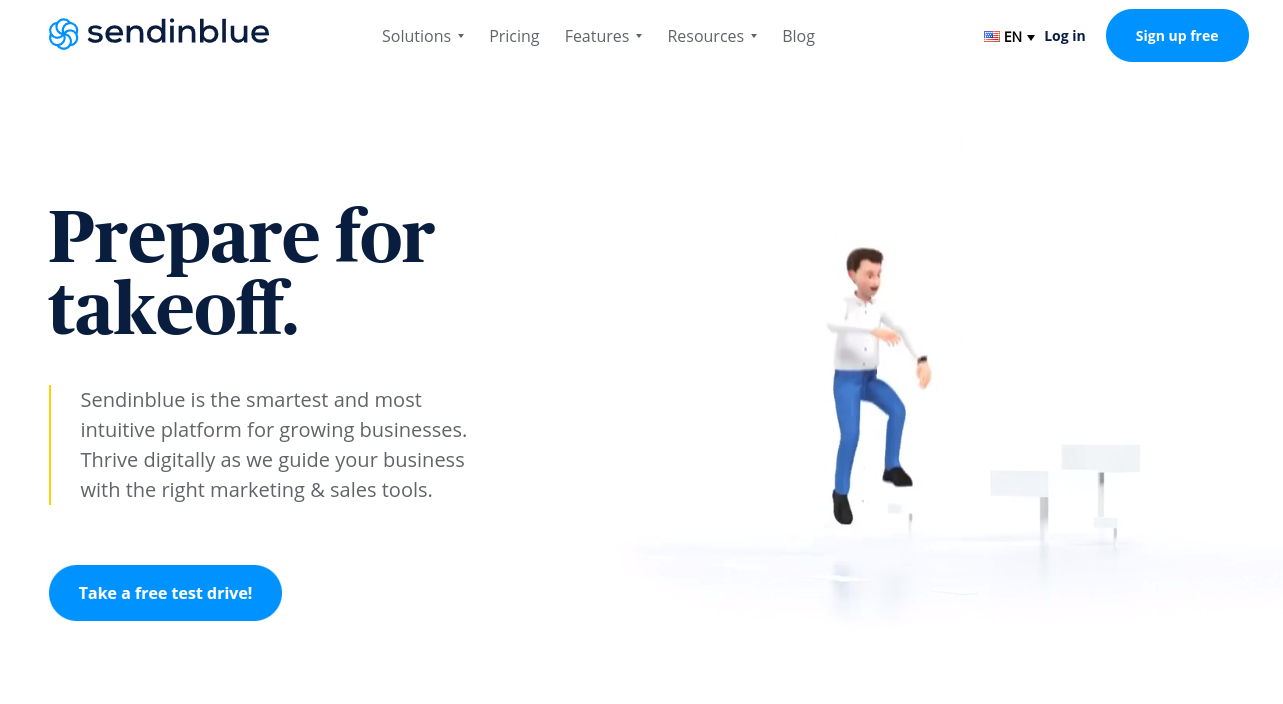 It focuses on specifically targeted communication by using the data to enhance the workflows. Testing is flawless too, which makes this tool perfect for many small to medium enterprises. Keep an eye on its email automation tool capabilities, because it will let you create rules and give out commands depending on the activity of your users.
Sendinblue's mail testing allows the creation of IF and Then statements that are useful for resending campaigns, confirming account workflows, and contact vetting.
4. MailCatcher
Yet another powerful email testing tool made for this specific purpose is MailCatcher. It intercepts and stores the mail from mobile and web apps so you can view it later. By operating on a fake SMTP server, The rewriting of HTML will open embedded images and hyperlinks in a new window. The users appreciate this feature because it tests all the important segments of the email, including its formatting before it heads over to the customer.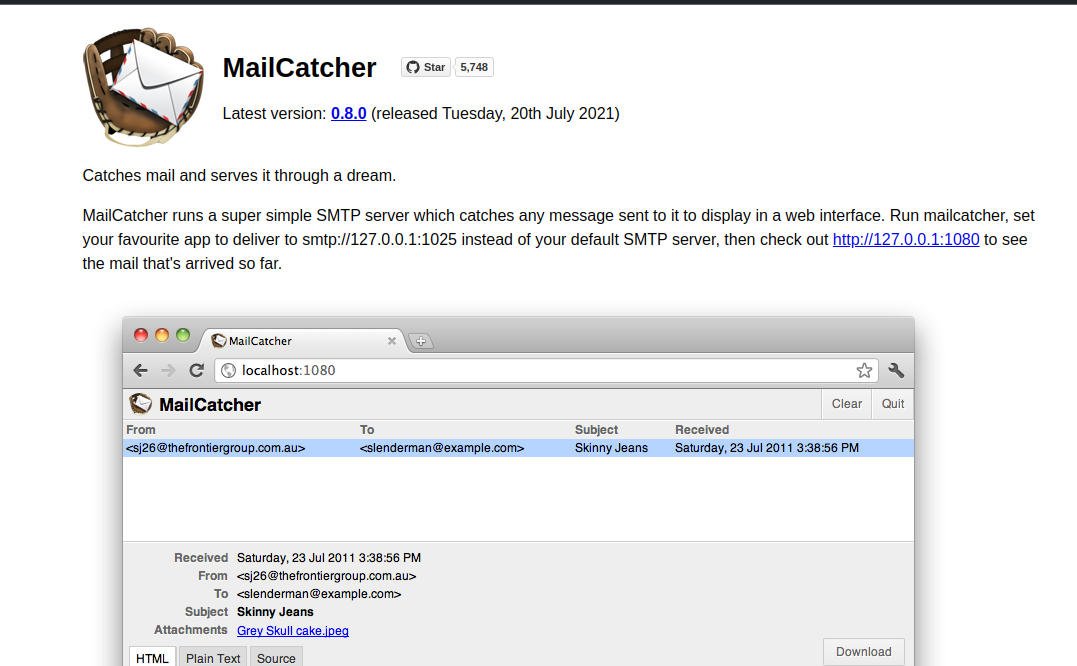 To manipulate the testing and its settings following your needs you can run the command line to go back to the default SMTP/HTTP and port settings. The best of all, it is free and the guide that comes with it will be very helpful and tell you the most beneficial secrets. It gives a helping hand when you need to test regularly scheduled emails for certain campaigns, or if you want to remind your users of renewal.
If the web sockets are supported by the browser you use, the mail will appear instantly. If not, it will refresh every half a minute.
Conclusion
At the end of the day, it is vital to keep the work healthy by maintaining a good email flow. Although neglected quite frequently, the best in the game will recognize the importance of email testing. Sometimes all you need is to discover a tool like Imitate Email since it impressed us the most among the best tools we looked at. It is our recommended tool that stands out among many well-rated email testing tools and software.
It perfectly suits the needs of many web design agencies, developers, and solo developers because of the great benefits. The ability to easily embed into the web widgets is more than just welcome by large masses. With this tool, there is no longer necessary to worry about emails leaking out, and that's what we all wanted, right?
Although there are many powerful tools around nowadays, Imitate Email slowly but surely dominates the field of email testing, fitting the needs of different enterprises and developers.