Whoever is a parent knows that the more a child grows the bigger the responsibility for them. This often can be used quite undoubtedly for businesses as well because with an increase in the volume of work, comes greater responsibility, and many more aspects of work that need to be monitored. Among them is marketing, which changes frequently, constantly bringing novelties that can affect business and which needs to be constantly and thoroughly monitored. And who should be the expert and consulted when it comes to the latest trends? Well, certainly a professional full-service marketing agency, which will save you the time and money you spend on frequent, but insufficiently successful, brand-building attempts.
Speaking of branding, it's important to understand why the branding process is important to your business, but it's also important to avoid the most common mistakes that occur during the process. As leaders or one of the top companies in your industry, you know very well how important focus is. You know how to build and develop a product, but focusing on everything else can become a threat to the essence of your business. Therefore, if you want to grow, you should focus on your business, and leave the marketing to the agency.
What Does It Mean When an Agency Offers Full-Service Services?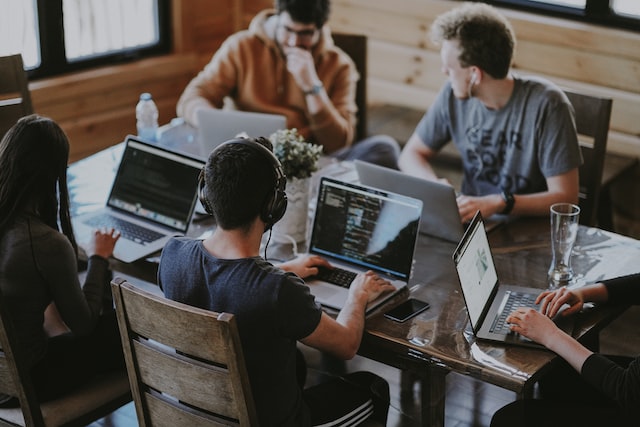 The agency that offers full-service services offers everything a company needs when it comes to marketing – from product promotions in the online and offline world to packaging design, website creation, and many other services.
Sure, for the last thing we listed here, website creation, you can employ your own skills with the help of some of the best membership website builders on the web whose designs are responsive. For instance, the Squarespace platform can help you make a mobile-friendly site so that your visitors will enjoy a seamless user experience regardless of the device they're using. However, to get back to what a full-service marketing firm can offer, engaging one is essentially a requirement for product promotion for your company. Thanks to the group of professionals who work in the agency and are specialized in different areas, the agency is able to offer a wide variety of services, strategies and solutions made exactly for the needs of your company.
More experts in one place means the possibility to complete more things within one agency, so there will be no need to hire several different people for design, copywriting, social networks, etc. (which only increases the costs) but it will all be covered by hiring one team. The two main benefits are that less money is spent, but also less time because one team works on the project, and in the end, the final result is obtained, which is waiting for approval (in contrast to the engagement of several individuals, who aren't synchronized).
What Services Does a Full-Service Marketing Agency Offer?
Agencies offer a wide range of services to provide clients with the opportunity to develop their brands through the best strategies and omnichannel campaigns. Agencies with many years of experience can create campaigns that are completely personalized in every part and most importantly – based on research and aligned with the goals and needs of the brand.
These services include:
Graphic design
Brand building and development
Web design
Marketing on social networks
Email marketing
Most companies hire an agency to manage the marketing of their brand with the aim of saving time and money, but also to achieve better sales, build quality relationships with customers, and increase their loyalty to the brand.
Why Should Every Company Cooperate with a Professional Agency?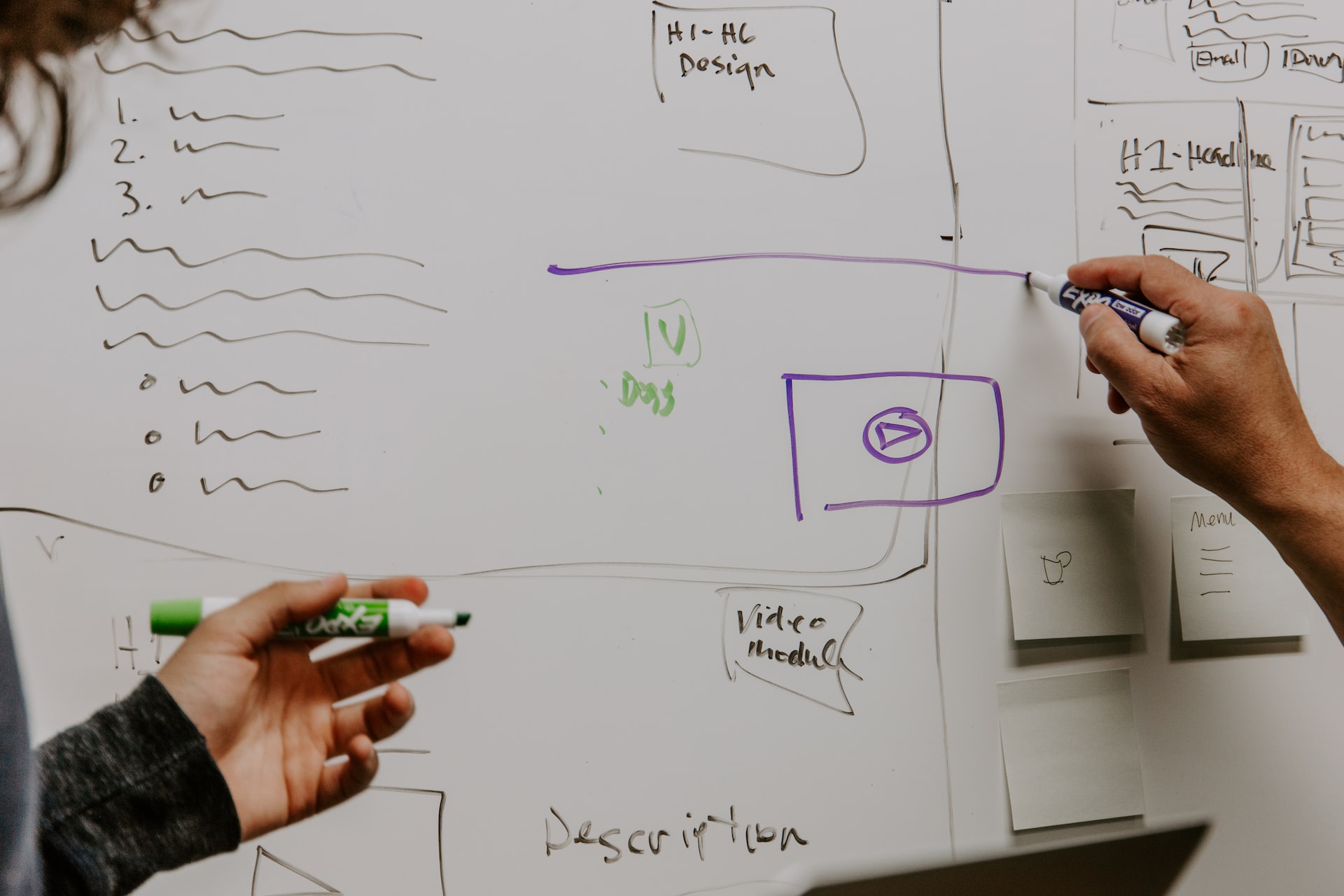 There are certainly more reasons than the few that we'll list, but on this occasion, we want to focus on the most important ones, so we highlight the following:
# 1 It's Cheaper than an In-House Marketing Service or an Expert
For small or medium-sized companies, this is the best solution, which allows them to get professional support without spending a large part of their monthly incomes on marketing alone. Also, by hiring an agency, the client gets top experts in different fields, in one place, without having to employ several of them in their companies.
On the other hand, in-house employees, programs, applications, training, and systems can be much more expensive than an agency and require a lot of effort and larger budgets.
# 2 Latest Trends and Software
Agencies always follow, due to the nature of their work, the latest trends in different areas – from social networks and advertising on them, through the latest trends in design, up to web design and what's current in that area.
Agencies that, as the main result of their work, highlight specific figures and data, always use the latest software technology for monitoring analytical data, targeting potential customers, etc. Their professionalism is at the highest level, precisely thanks to the modern technologies that they constantly monitor, so you as a client can only benefit from all those useful tools that the agency has.
# 3 The Power of Many Years of Experience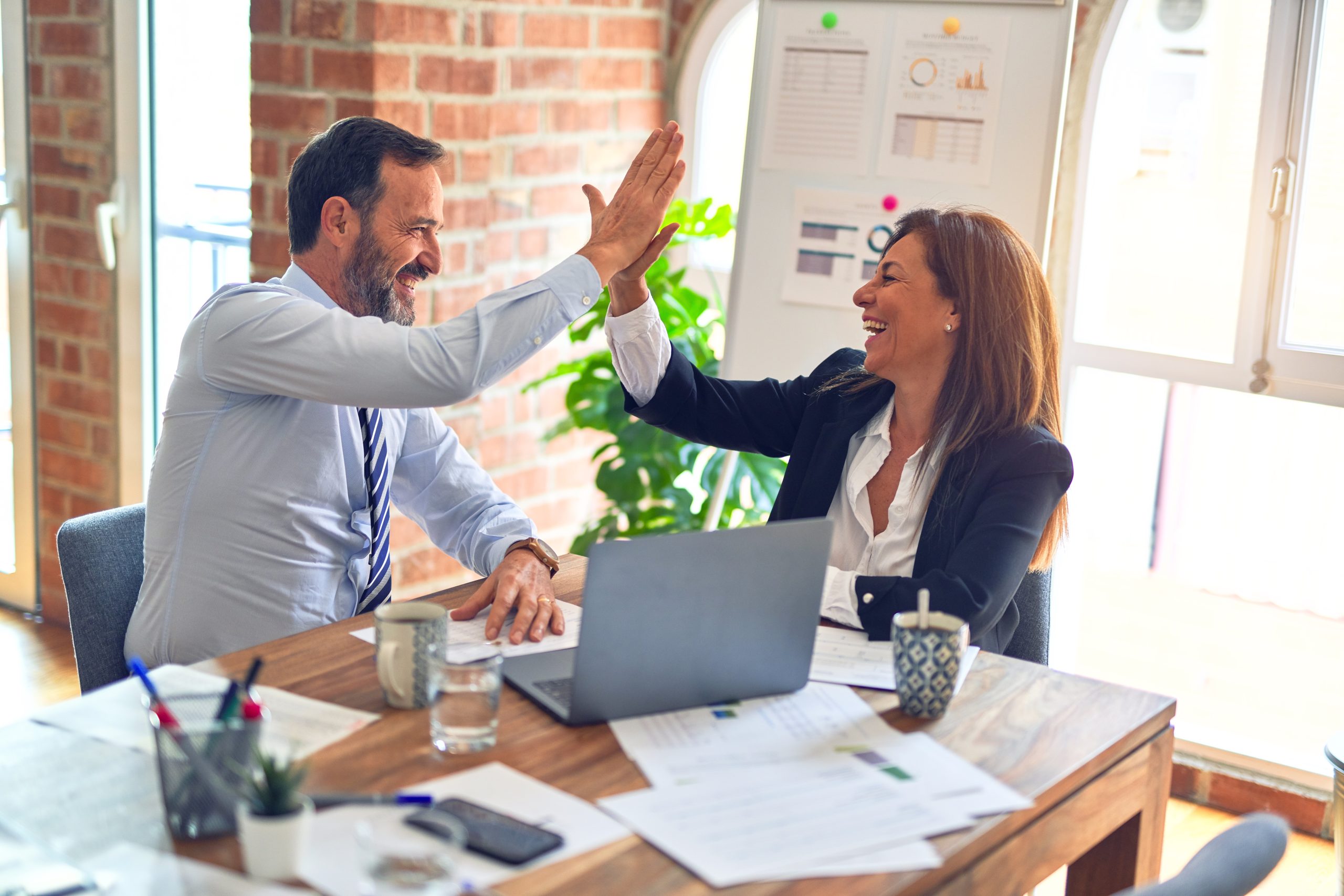 Agencies, which have worked and currently work with clients from certain industries, have extensive experience and knowledge in specific areas, so they know very well what can go well with a desired target group and how it should be approached.
Behind them are data, campaigns, and awards, which confirm how successfully they know how to run campaigns in a certain niche and which is the most efficient way to achieve top results, but also which techniques should be used and which communication channels. All this makes them very capable, strong, and well-prepared to achieve the best results.
# 4 Fresh Ideas and Perspective
Your brand will feel the difference after working with professionals because they will bring a new perspective, ideas, and a fresh look at what you and your team look at and develop every day.
Sometimes a fresh look at a brand is what it needs to keep growing, and when you bring in someone new who brings their own perspective, you can hope for innovative ideas. Especially when it comes to creative people, whose job it's to come up with new ideas every day.
# 5 Continuity and Campaigns That Never Sleep
When in a small company only one employee deals with a series of issues important for the brand, from products, through finances, to marketing, it happens that something is missed because it's impossible to monitor everything and maintain it at the highest level. Therefore, delegating the perhaps most important part of marketing to another (agency) is an important step that will bring many benefits.
When it comes to campaigns and publishing content on social networks, it will most certainly be an activity with much better-designed content and continuity compared to the periodical posts you've had so far. Also, the consistency of the brand will be much higher when a team of several people works on it constantly and dedicatedly.
In Short – Less Worries, Better Organization, Continuity and Results
An agency that offers comprehensive and effective brand strategies will place your company and its brand in the focus of the target group and right in front of their eyes. When you start cooperation with the agency, you'll see how much less time you'll spend thinking about marketing and all the individual tasks that you used to perform on a daily basis, and you'll realize that you have time for product development and improvement.
And finally, as Jay Conrad Levinson, the author of "Guerilla Marketing", would say that marketing isn't an event, but a process, which has a beginning, and a middle, but must never have an end, and that's why it's a process. You improve it, perfect it, change it, and even put it on hold sometimes, but it never stops completely.
From this, we can clearly conclude that it's necessary to dedicate a lot of time, energy, and attention to marketing, which is why it's better to leave the care of these activities to someone who's highly qualified and educated in that field because that way the well-known "It takes just a few short minutes to shoot off" will really become true.