Email newsletters are the ideal marketing service for boosting the engagement of customers who are interested in your brand, whether you run a startup or an established company. In order to remain appealing and noteworthy, a convenient newsletter requires legibility and coherence, with the right arrangement of visuals and textually complemented information.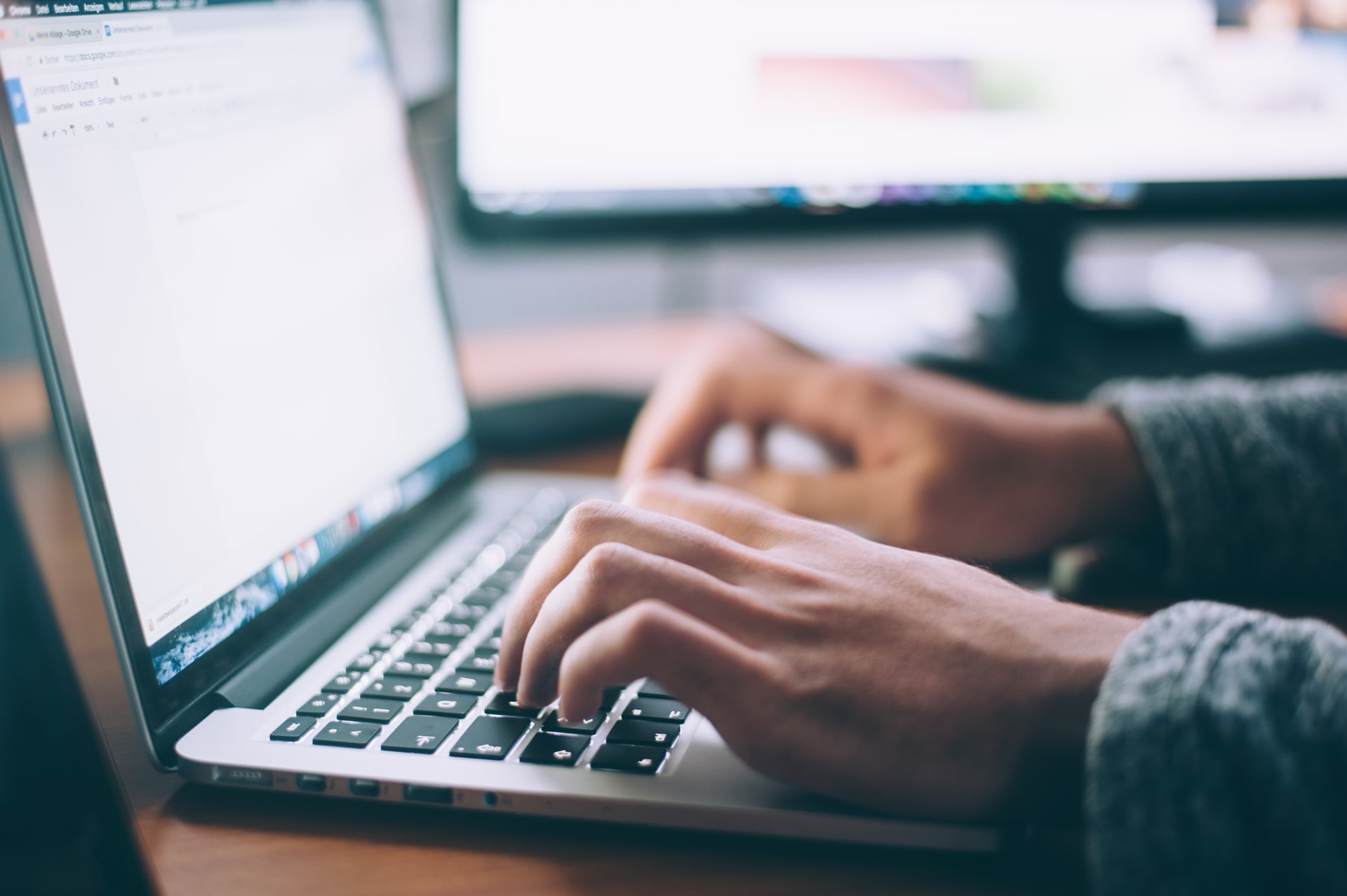 Numerous newsletter services available provide tools for such creative solutions. Here are the 5 best email newsletter services you can use to keep your customers up to date.
1) Sendinblue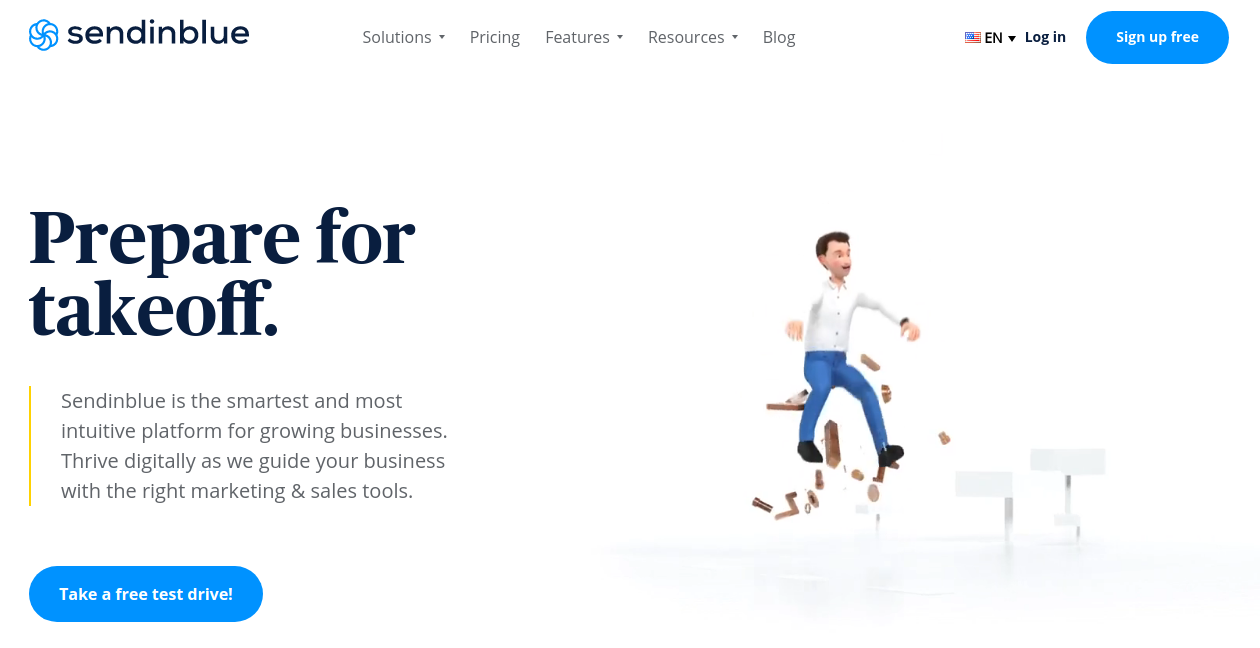 Sendinblue is the right choice if you want to grow your customer base, which is why it remains among the most popular newsletter services. It offers customizable templates and a variety of other features, including live chat, transactional emails, and customer-relationship management.
Sendinblue pricing plans range from Free to Enterprise, depending on your company's goals. Its Free option offering unlimited contacts and up to 300 emails per day is a good solution for beginners, while it's Lite and Premium options offer new marketers and professionals a variety of additional features.
The Enterprise option provides all those features combined and more, for customized pricing.
2) Constant Contact

If you are just stepping into the world of email marketing, Constant Contract proves to be an excellent choice. Its popular easy-to-use feature allows the creation of original and engaging emails and newsletters which will help you boost the results.
Apart from emails, the service allows you to design templates, manage your company's social media, create and promote events and track your campaigns in real-time.
Constant Contract offers a 2-month free trial, after which you can choose between two offers – Core and Plus. While the former offers customer list growing tools, 300+ email templates, social media tools, and real-time reporting for $9.99 a month, the latter includes everything in Core, plus tools such as automated emails, auto-generated segments, sales reporting, and more for $45 a month.
Both options' pricing is based on a number of contacts and can be easily compared on Constant Contract's official website.
3) MailerLite

With its straightforward and user-friendly interface, MailerLite includes all the features essential for creating a marketing audience. Its wide range of pricing options depends on the number of subscribers and is easily calculated on the service's official website. Whether you need a tool to build a website, send an email or sell a product, MailerLite has your back.
Among the service's best features is a user-friendly editor which allows everyone, regardless of their knowledge of design, to be creative and generate an engaging newsletter or any other marketing solution.
4) Omnisend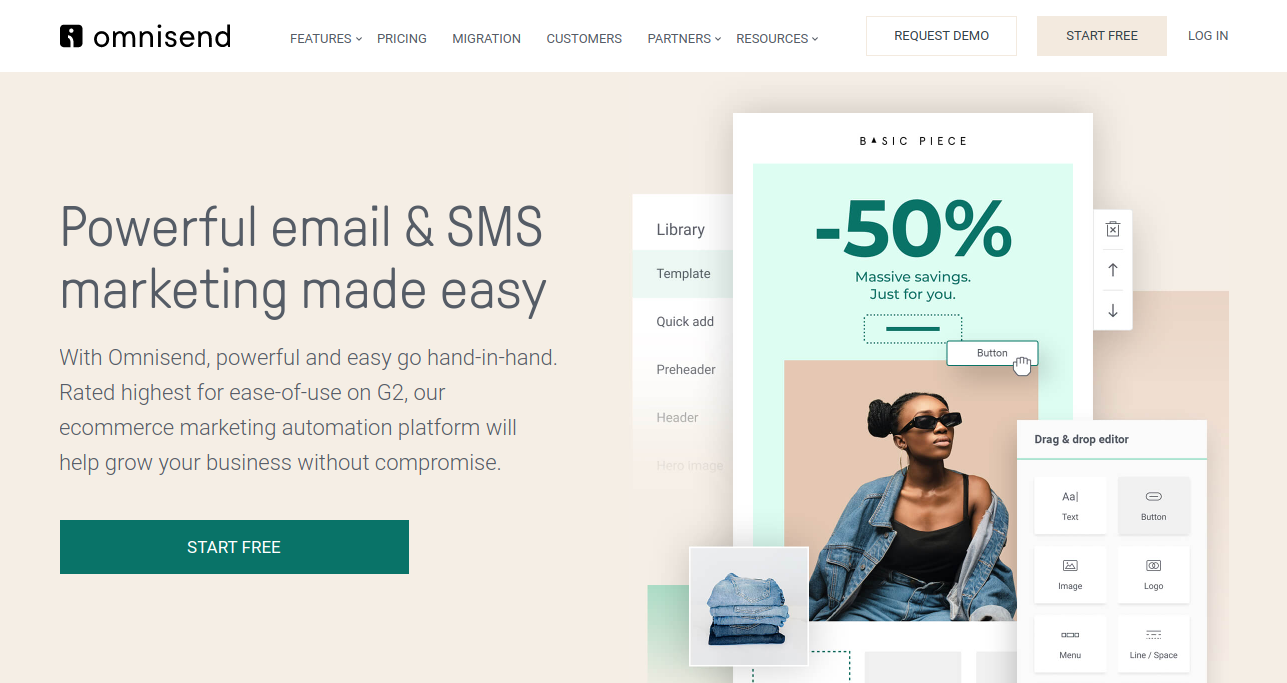 Apart from being an ideal marketing automation platform for emailing, Omnisend offers a variety of features for SMS marketing. To make sure you connect with your audience, Omnisend provides a range of features including marketing automation, push notifications, and an audience sync feature, which allows targeting customers according to their interests.
Equally, as all the services previously mentioned, Omnisend includes templates for creating newsletters that will remain on-brand.
Omnisend offers 3 pricing options. Its Free option is a good starting point for growing businesses, while Standard ($per month) and Pro ($99 per month) provide solutions for more professional, customer-centered goals.
5) HubSpot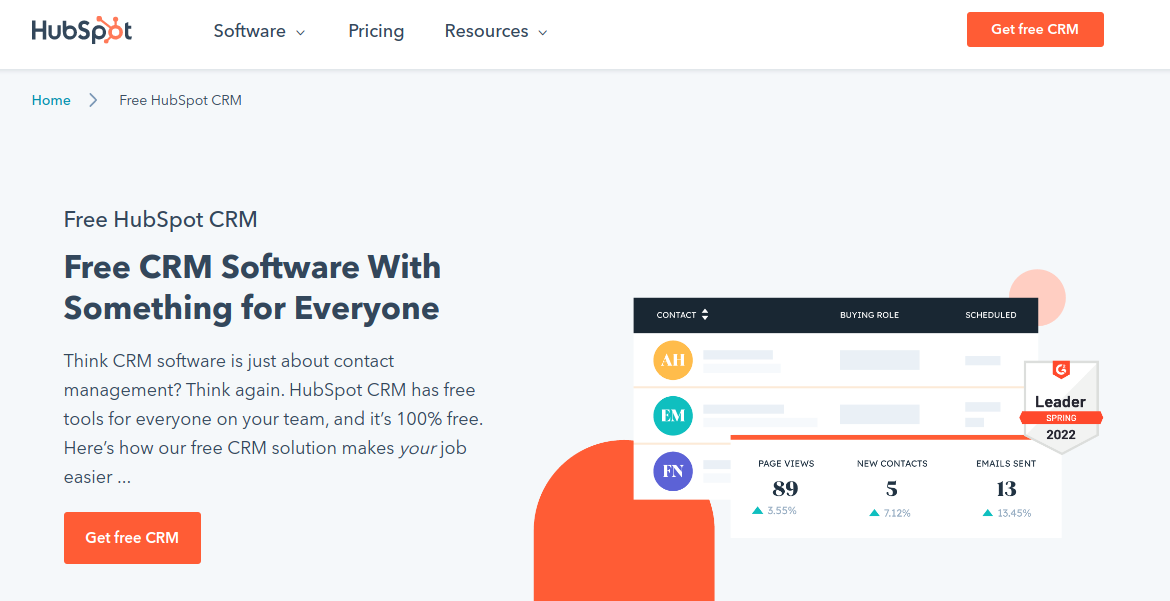 Whether you are starting a business or managing a large company, HubSpot provides a great marketing tool for emailing your customer base. Its variety of software includes ads, email marketing, social media tools, live chat, analytics, and more free features, a perfect help for boosting engagement.
HubSpot's user-friendly analytics allows you to simply track what customers click, read, or open, providing direct feedback.
If you send up to 2000 emails per month, HubSpot's email tools remain completely free of charge, while its paid offers start at $50 per month.
Conclusion
Which newsletter service is the most convenient depends on both your company's size and the audience you are planning on reaching. If you take into account several key factors, choosing the best service won't be difficult.
Finally, all of the services mentioned offer top-quality solutions, and opting for either of them will most certainly not prove to be the wrong choice.